Work for a company with a best-in-class product in a growing market.
Our employees are owners, not just staff working for the benefit of someone else. We have a strong sense of community, with a lack of ego and strict hierarchy, where everyone is working together toward a common goal. Your work here will mean something and you will work with, not just for, a respectful leader.
Company History
Founded in 1978 to provide comprehensive computerized systems to local governments and utilities, we are specialists in serving counties, cities, villages, townships, libraries, utility companies, and other public organizations. SSI is a single source for financial software, hardware, and cloud-related services.
As a 100% employee-owned company since 2004, we have a culture that is characterized by teamwork and collaboration. Our employee-owners know that they play an integral role in the success of the company. Our success is driven by pride in ownership, being accountable and responsible to each other, and a strong desire for the success of our clients.
Additional Information
Software Solutions is a 100% employee-owned corporation (ESOP). Join us and experience the difference that employee-ownership can bring to your career and your future!
Software Solutions regularly seeks individuals with a passion for accounting, customer service, project management, computer science, MIS, analytics, marketing, and/or communications to fill the following positions:
Quality Assurance/Software Engineer
Implementation Consultant
Application Software Support Representative
Web Application Developer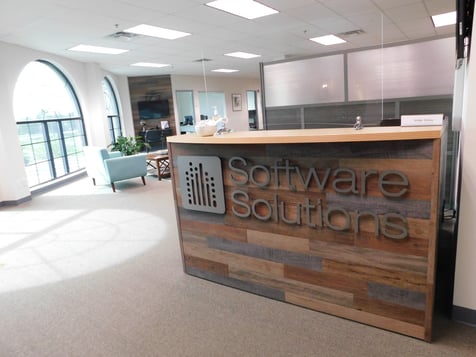 Positions continually open for the following teams:
Software Development
Product Management
Customer Support
Professional Services
Implementation
Accounting
Interested? Submit your qualifications below.
The above statements are intended to describe the general nature and level of work being performed by people assigned to this classification. They are not to be construed as an exhaustive list of all responsibilities, duties, and skills required of personnel so classified. All personnel may be required to perform duties outside of their normal responsibilities from time to time, as needed. Software Solutions is an Equal Opportunity Employer. This company does not and will not discriminate in employment and personnel practices on the basis of race, sex, age, handicap, religion, national origin or any other basis prohibited by applicable law. Hiring, transferring and promotion practices are performed without regard to the above listed items.
Join Our Team
Interested in learning more about becoming an employee-owner?
Resumes can be sent using the link below. We look forward to hearing from you!