Bigger Expectations
with Mill Creek Metroparks, Ohio
Customer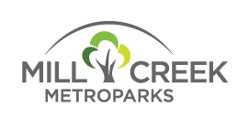 System Replaced
Civica CMI
SSI Modules Implemented
VIP Accounting
Challenge
Mill Creek Metroparks contains the first park established in Ohio, and is the largest Metropark in Youngstown. Due to the park's size, it was critical to have an easy flow of data within the financial office for easy reporting, decision-making, and financial transparency. The park was able to conduct their day-to-day tasks, but not easily, and they frequently felt unsupported. If they had a question or needed help with their software, they would submit a ticket and often not hear back within the same business day. They had bigger expectations from their software provider that were not being met, and decided it was time to make a change to have better support and accounting processes for their organization.
Goal
Support was the main driving factor for Mill Creek Metroparks' change. After sitting on tickets for hours or days and not getting a call back, they wanted an easily-accessible support team that would not only address tickets quickly, but close their support tickets within a timely manner. They also wanted a smooth and timely implementation, so an experienced implementation team that would help train their office staff and answer role-specific questions was necessary. Since they were making a change, they wanted modern-looking software with improved reporting and data transfer capabilities to help make their daily tasks easier. Overall, they wanted more of a partnership from their software provider and a more intuitive system that would digitize their manual processes.
Solution
After talking with three companies, including Software Solutions Inc., and seeing the support and implementation team's capabilities, Mill Creek Metroparks made the jump to Software Solutions' Visual Intelligence Portfolio® (VIP). During the switch, they easily transferred their data from CMI into their new system with the help and support of the implementation team. They also became familiar with the process to contact the support team if they had any questions after implementation. To modernize their office, Mill Creek Metroparks purchased VIP Accounting. This gave them a centralized, digital accounting process along with:
The ability for each department to view and manage their own budgets.

Warnings or a spending stop when the budget has been exceeded.
Mill Creek Metroparks is very happy with the support and software supplied by Software Solutions. When asked what they would say to anyone thinking of moving to the VIP platform, they stated, "It's worth making the switch. Don't hesitate."
The support to us was crucial and Software Solutions' support team is phenomenal. The implementation went very well. I'm very glad we made the change.
Kevin Smith
Fiscal Officer
You may also be interested in...
See What the Talk is All About
If you would like to find out more about how you can achieve this kind of success in your organization, fill in your information below to set up a meeting with one of our solution specialists.