Public Sector
Software for the
changing world of
Accounting, Payroll & HR, Budgeting & Analytics, Utility Billing
The platform you'll
love

.
The support you'll
never want to leave

.
Our Visual Intelligence Portfolio® (VIP) Software Suite

Our Visual Intelligence Portfolio (VIP) Software Suite
Accounting
Designed with the end-user in mind, the accounting system provides the data you need for critical management decision-making.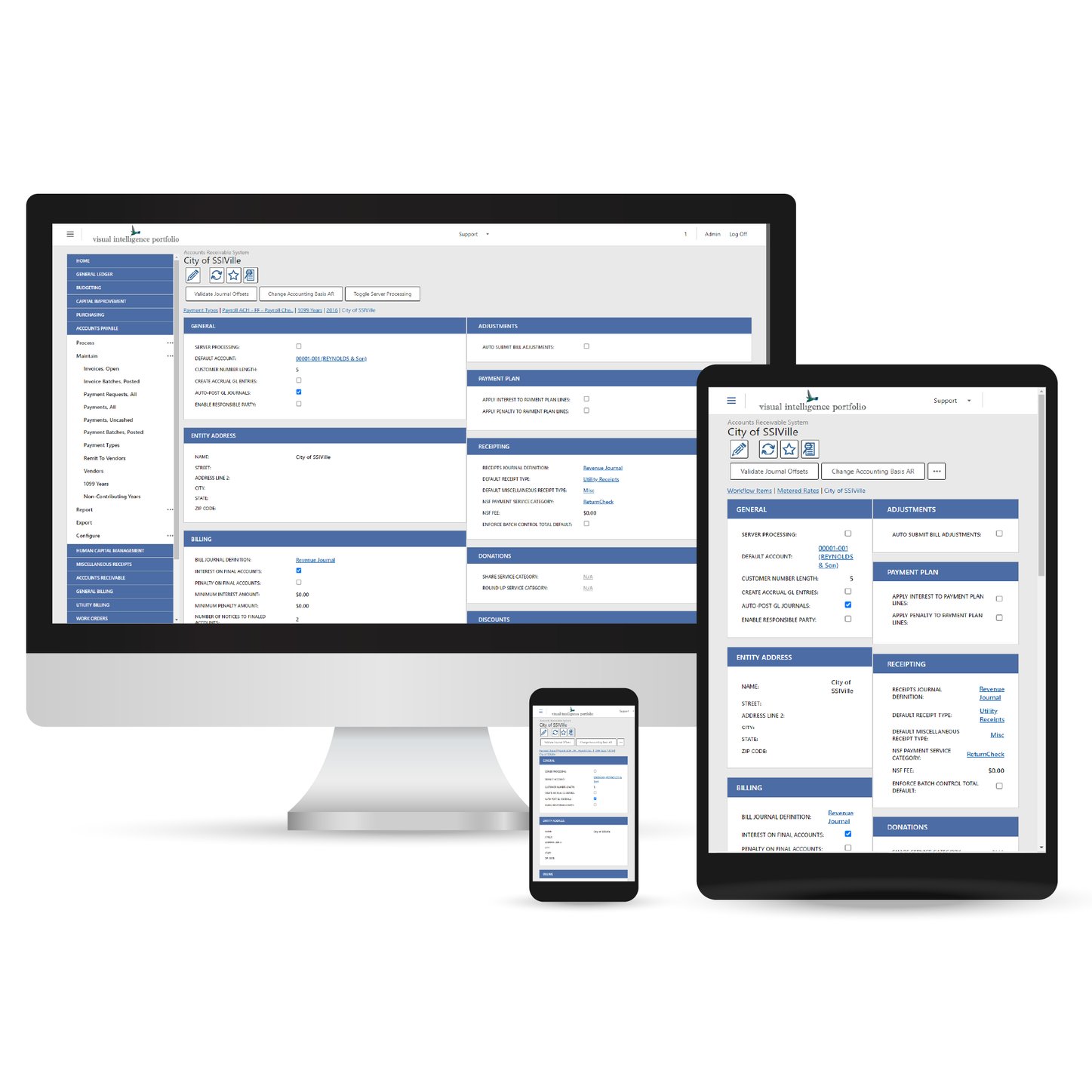 Payroll & Human Resources
Process payroll with ease utilizing an intuitive user experience to handle all of your unique payroll challenges.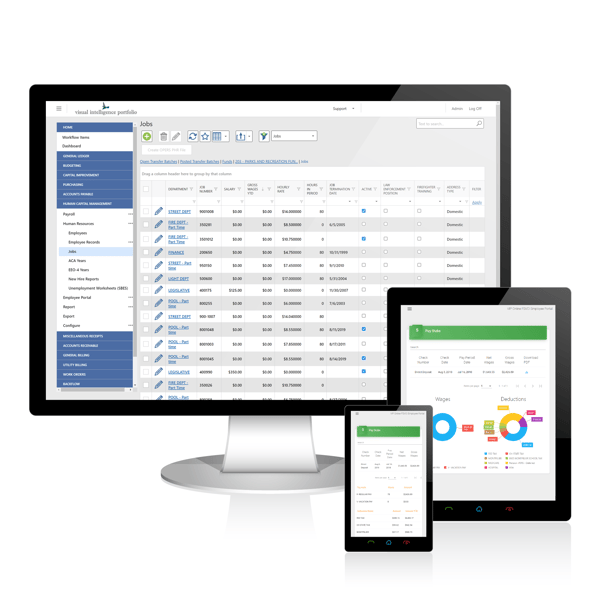 Utility Billing
Built to handle utilities of all sizes. Our products are a complete solution from complex electric billing to simple flat-rate billing.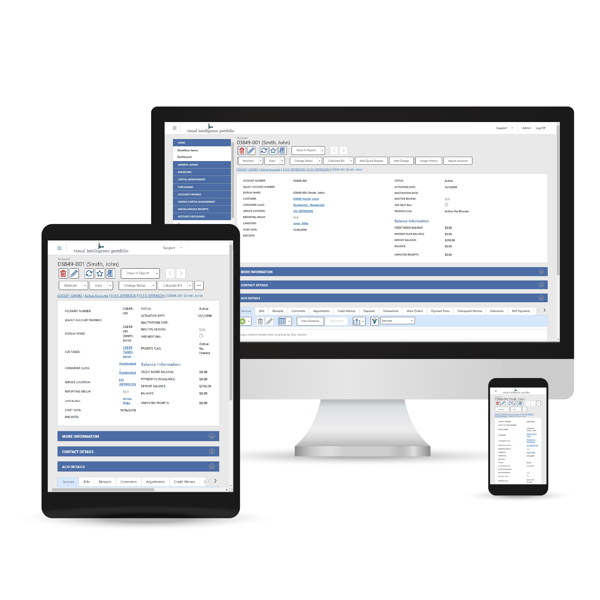 Analytics
The most effective budgeting tool on the market for local governments. Analytics works with the VIP Software Suite or any other ERP system you utilize.
What can we help you achieve?
100's
OF hours saved preparing budgets and reports
5x
more efficient in requisitioning process
50%
TIME reduction in data entry tasks
$0
upfront costs for our Cloud-based solution
Managing public funds is

complicated

.
You need an ally that understands your business.
"I can't afford a bad implementation."

"Our data is too messy to convert."
"Will my departments buy into this?"

"This change is too big for us."
See the value of working with Software Solutions
The software is everything I hoped for, but the support staff has gone above and beyond my expectations!
James Smith
Finance Director, City of Euclid
Software Solutions develops products that are helpful to government entities in providing cost-effective and efficient services to better serve the communities they represent."
Gayle Spangler
Finance Director, Circleville, Ohio
I cannot tell you how happy I am with Software Solutions. Very happy with support – very fast and thorough.
Cindy Ashworth
Harris County, Texas
I love VIP! Not only is the software great, but your people are even better. You have been there every step of the way with me and my staff.
Cuyahoga Heights, Ohio
"I cannot tell you how happy I am with Software Solutions."


Cindy Ashworth
Harris County, TX
"Thankful we made the switch…"



Angel Meriwether
Cuyahoga Heights, OH
"I can't brag enough about the service and help we've had…priceless!"
Janice Luebrecht
Pike County PWSD #1, MO
"SSI has been a tremendous support system for me!"


Brenda Duffett
Mahoning Valley Sanitary District, OH
Don't put this off one more budget cycle. Better solutions can be yours!