7 min read
User Conference Speaker Overview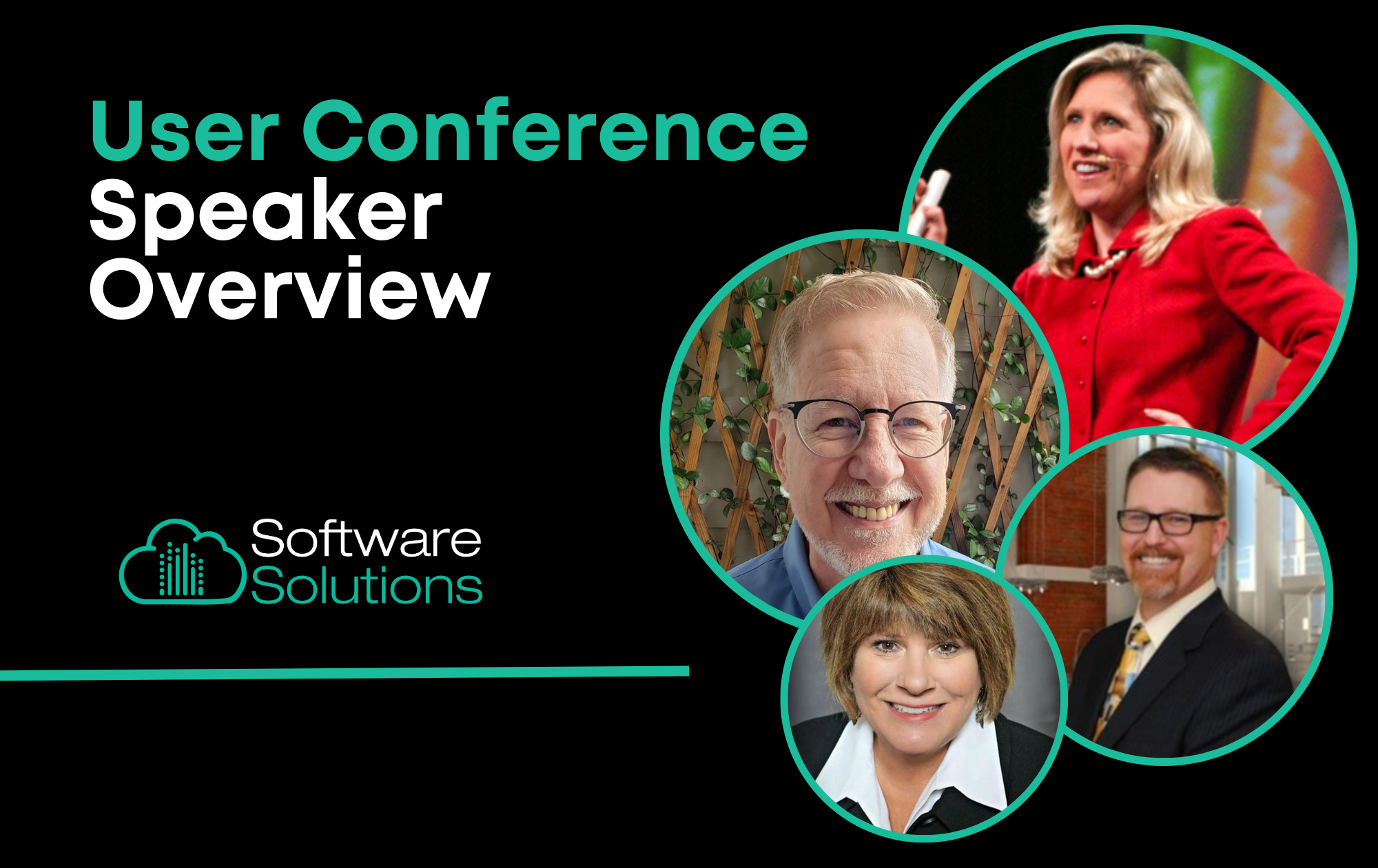 The 2023 SSI User Conference will be better than ever this year! We've brought in leaders in Utility Billing, Human Resources, Accounting, Software Development, and more to engage with you on relevant topics. Here's a preview of our many speakers this year.
Susan Willeke will be giving an Ethics Workshop on Friday, October 27th. She will be covering the latest trends, investigations, and highlights in governmental ethics while leading an engaging discussion that analyzes the Ohio Ethics Law. Susan will dive deeper into the topics of contracts, sales, nepotism, conflicts of interest, gifts, and more.
Gary Sanders will be leading two sessions on October 26th: Improving Revenue Collections for Utilities and Increasing Revenue Without Raising Rates. He will discuss how to implement policies and procedures that will improve collection rates and reduce bad debt and write-offs. He will also be revealing results from his biennial Utility Fee Survey, in which 109 utilities, representing 20 states, ranging in size from 84 to 201,730 active accounts participated.
Susan is an accomplished government relations professional who joined the Ohio Ethics Commission in 2005 as the Education and Communications Manager where she oversees and conducts educational and communication outreach. In the past, Susan has held positions at the Ohio EPA and in the Ohio House of Representatives.
Gary has over 40 years of experience in the utility billing and local government software arena, having held positions at GovTech and the US Air Force. He is a well-respected industry leader in utility billing best practices and focuses on helping utility companies improve business office operations and better serve their customers.
Jillian Gibson will deliver a Public Employees Retirement System (PERS) update on October 26th. She will be educating Payroll and HR staff on reporting policies and procedures, applicable changes in the law, and other PERS employer-related topics.
Jerry C. Stonecipher will lead a 2-part session on Generational Communication on October 26th. This discussion provides a focused understanding of each generation and how they prefer to communicate. His session is full of history, humor, and quality research on how to engage across generations at work.
Jillian is passionate about the cultivation and development of both individuals and team cultures. She currently serves as Employer Compliance Specialist at OPERS.
Jerry is the founder of Real Take Aways, a corporate training firm. He has 15,000 podium hours speaking to professionals in 50+ US locations and 7 different countries.


Caleb Domeyer will be presenting a demonstration of ClearGov software on October 25th. Their Budget Cycle Management suite of products is designed for collaboration throughout the entire budgeting process. This session will cover their Transparency module, ClearPlans, Digital Budget Book, and more.
Mark Penserini will give a presentation on October 25th about Creating Efficiencies with AP Automation, alongside SSI employees Bill Burke and Mike Brenner. Corpay is the SSI partner for VIP AP Automation Accounts Payable Software.
Account Executive with ClearGov. Technology enthusiast, storyteller, musician, teacher, fan of both Dungeons and Dragons.
Vice President of Partner Management at Corpay, the SSI partner. Over 10 years in the financial technology space with various ERP systems.
Gayle Sharrett York will be leading a number of sessions related to VIP Accounting. Sessions include Bank Reconciliation, Budgets and Transfers, and basic accounting procedures.
Rich Sypeck will be revealing what's new in VIP on October 25th. In this session, he will discuss upcoming products and features, changes in recent releases, and the future of SSI software.
Gayle has over 30 years of public sector experience as a fiscal officer, income tax officer, clerk of courts, and auditor. Now, she serves as a Professional Services Specialist at Software Solutions.
Rich is an experienced leader on strategies and projects within Software Solutions. Currently, he serves as Product Owner, analyzing SSI products and development projects.
There will be many more speakers (we can't highlight them all!) bringing you sessions and content that matter to you. Some additional topics include Communicating to your Citizens through a variety of mediums, VIP Suite demonstrations, Q&A sessions, and Artificial Intelligence.
And you still have time to register, but space is limited and seats are filling up fast! Click here to view the full agenda or register below.